We Get Students To THINK!
The Franklin Forum is a high school program that puts students in the arena of public debate.
Society is losing the ability to discuss difficult, controversial, or even simple issues, often not listening to the reasoning of the opposing view but instead accusing those who hold it of bad intentions. The climate of political discussion today is prohibitive, frequently degenerating into name calling. Discourse has become coarse.
The Franklin Forum is a high school program that changes that dynamic. By placing students in the arena of public debate, students are obliged to think about issues and public policy, allowing them to test their opinions, hear opposing views, and debate current issues, all in a setting with a free and open exchange of ideas. The Forum teaches civility in civil discourse; the ability to disagree and still be agreeable even in a passionate exchange of views.
Young people, especially from lower socio-economic levels and those with challenging family lives, often feel disconnected from society and detached from their community. The Franklin Forum gets students engaged in the world outside their circles and provides a significant link with the community and to adult role models outside the school. Students develop self-confidence, self-esteem, respect for the opinion of others and the ability to effectively communicate their views; all while gaining an appreciation of democratic principles and values.
We are ready to expand our high school program nationwide. Our vision is to have The Franklin Forum in every state so that we can give teens the tools they need to become better students and better citizens who are more prepared to cast their vote.
Having a presence in all the schools is a lot of work, and we are confident that we will make a difference. We are actively seeking schools and recruiting qualified adults in their local communities to lead debates. Training programs need to be written, staff needs to be hired and metrics need to be collected.
All of this comes at a cost, we need your generosity and support.
"Over the years, I have seen immense growth in students' social and cognitive abilities as a result of regular participation in the Franklin Forum.  Students gain intellectual confidence by discussing complex issues, constructing arguments, and speaking before a group.  Socially, students learn to be respectful of others whose opinions differ while also being exposed to people of different ages, races, backgrounds, etc.  In the classroom, I see a marked difference in the thinking skills of students who regularly participate in the forum."
— Teacher
"I greatly enjoyed and loved attending the Franklin Forum. I feel it was a great experience and actually wish that there was a class here at college that I could take that is like the Franklin Forum. The people who came were so diverse and come from all walks of life, from the common 9 to 5 businessman, to entrepreneurs all the way down to the common student. The best part of this is that everyone came with a different insight, which increased the enjoyment. Just being able to hear what people of different experiences have to say about a certain topic, makes this experience so superb. I HIGHLY recommend attending it."
— Alumni (Currently University Student)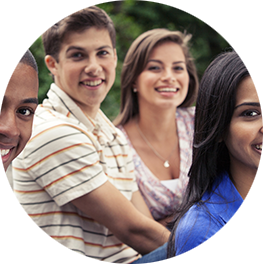 "While participating in the forum I am able to develop and speak about my opinion, without the fear of being judged.  The no title policy makes all attendees equal, allowing everyone to speak their mind freely.  This allows me to be as extreme as I would like on issues without repercussions.  The range of participants for the Franklin forum is also amazing, stretching from students to educators and even lawyers or other professionals.  The ability to have the viewpoints of students and educators, as well as professionals allows the forum to investigate and discuss every side of an issue.  Not only is Franklin forum educational, but also entertaining, and I look forward to going to every meeting.  The discussions that take place are colorful and interesting, and spark long conversations far after the forum has been dismissed.  Franklin forum helps to increase my public speaking skills as well, as I have to express my opinion in front of a large group.  Franklin forum is a glorious program, and should be attended by both students and graduates alike."
— Student
"The Franklin Forum is perhaps one of the fondest memories I have of high school…The Franklin Forum presented a unique experience simply because it was an open discussion. You were free to come with any set of beliefs, biases, facts, or none at all. The moderator would always try to involve everyone in the conversation, even those who had come to listen. Though this was sometimes to the consternation of the opinionated, bringing people who otherwise would have been passive observers into the conversation is exactly what the Franklin Forum was about. The Forum also encouraged exchanges and debates between participants; which allowed people more familiar with the issues to discuss their differences and ideas. The implementation of ground rules to ensure that the debates never became personal was key; an open forum needs to integrate a fundamental respect to all persons even if others find their point of view objectionable."
— Alumni (Currently University Student)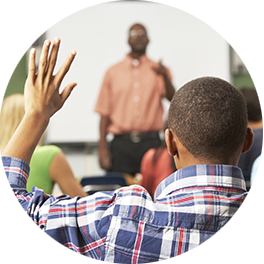 Won't you help us make an impact in your community?
Yes, I would like to make a difference!